Count on the cleaning professionals at Clean and Green for all your interior and exterior cleaning needs.
Restore Your Curb Appeal with Eco-Friendly Alternative to

Pressure Washing

!
Count on the cleaning professionals at Clean and Green for all your exterior cleaning needs, including roofs, siding, patios, and windows, and more. With offices in Penn Yan, Rochester, and Buffalo, we've satisfied over 2,000 homeowners and  businesses in  the Finger Lakes, Greater Rochester, and Southern Tier regions.
Softwashing is more effective alternative to standard pressure washing.
Our softwashing formula is a water-based, biodegradable cleaning solution that naturaliy breaks down mold, mildew, algae, and other organic growth on your roof, siding, or other surface, leaving it clean and disinfected.
Softwashing removes microbes that create staining, while pressure washing simply removes the surface layer. As a result, softwashing treatments last far longer than using pressure washers. The "no-pressure" softwashing method is also much safer on a variety of surfaces. If you're looking to get to the root of your exterior cleaning issues, Clean and Green is the Softwash Solution!
Roof Cleaning
Fence Cleaning
Driveway Cleaning
Deck Cleaning
Awning Cleaning
Baseball/Tennis Courts
Building/Store Exterior
Glass Cleaning Services
Multi-Unit Roof Cleaning
Exterior Siding
Fencing & Railings
Concrete Block Cleaning
What makes our soft washers the best?
Fall Protection Systems
Ladder Safety
Water-Fed Pole Safety
Electrical Hazards
First Aid
Many cleaning solutions use chemicals and compounds that harm the environment. Our cleaning solutions are bio-degradable, non-hazardous and contain low amounts of VOCs. We pride ourselves in using eco-friendly cleaning solutions because we not only care about getting your home or business clean, but we also care about keeping the Earth clean.
Many cleaning solutions only cover a small area, making the process way too time-consuming. Our soft wash sprayers can cover a much wider area, cutting the time it takes to clean larger surfaces—like patios, siding and roofs—in half.
While power washing is a popular option for exterior cleaning and rinsing, the water pressure is way too strong for more sensitive surfaces like roof shingles, awnings, windows and other parts of your home or business that need to be cleaned. This can create even more problems if you end up having to replace these due to excessive damage from power washing. Softwashing uses less water pressure while still cleaning your surfaces, allowing us to make your home or business sparkling clean without causing any damage or voiding any warranties.
Many other softwashing companies use water/surfactant blends that contain too much or too little of one or the other ingredient, which produces ineffective results. Clean and Green uses tanks and blending modules from SoftWash Systems, allowing us to fine-tune our water/surfactant blend ratio for the specific job for a much more reliable clean.
Call us today at (855) 567-WASH to see how we can clean the dirt and grime from your home or business!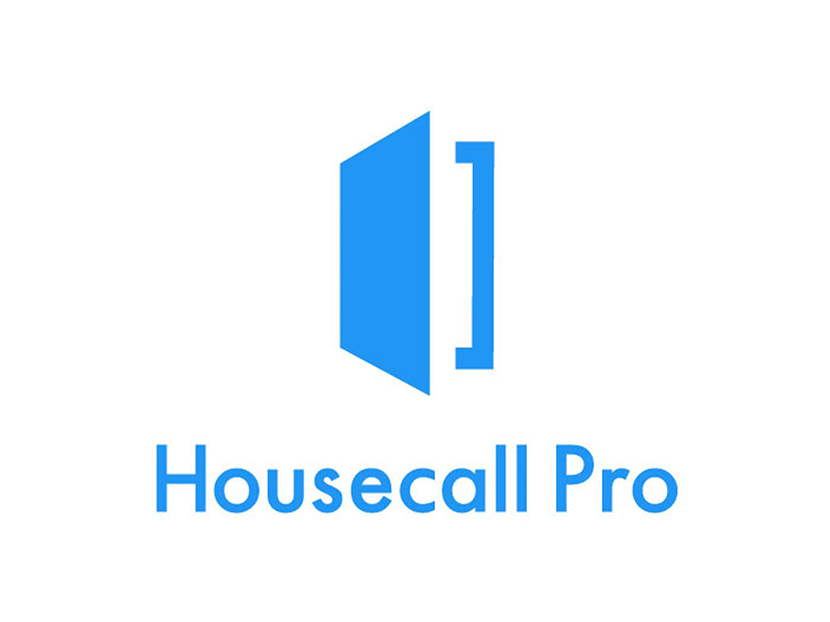 READY TO GET CLEAN AND GREEN?
Softwashing
We specialize in softwashing services, which is one of the most effective methods of cleaning surfaces such as roof shingles, siding, paved surfaces, wood, awnings, windows and so much more. Similar to power washing, soft washing cleans your surfaces by spraying a mixture of water, mildewcides, algaecides and surfactants. However, softwashing uses less than 500 psi—about as much pressure as a garden hose—when spraying and rinsing surfaces.
Power Washing
Clean and Green does also specialize in power washing, which uses higher amounts of water pressure to clean surfaces but still uses the perfect blend of water and cleaning solutions. Our power washing services are best if you need to clean a sturdier surface—like a driveway or parking lot—, need higher water pressure to clean tougher stains, need the job done right away or you're planning to repaint or restain the surface (power washing can easily strip off old paint or stains!
Gutters, Carpets, and More!
We also use a variety of other cleaning methods, including Skyvac to suck gunk out of gutters and Rotovac to clean carpets with speed and efficiency. Clean and Green can protect your paved surfaces from fading and mildew by applying eco-friendly paver sealers. We also offer painting and staining for interior and exterior surfaces! We can also install a variety of gutter guards to protect your gutters from leafs and other debris.
We deliver outstanding results every time! 
Here are a few before and after images of our residential roof cleaning services. Restore your curb appeal today!
ROOF AND EXTERIOR CLEANING SOLUTIONS IN UPSTATE NY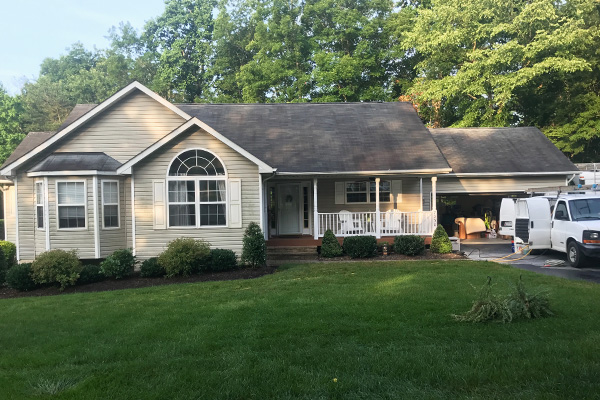 Power Washing
Softwashing
Roof Cleaning 
Exterior Cleaning
Gutter Cleaning
Window Cleaning
Multi-Unit Cleaning
HOA Cleaning

Carpet Cleaning

Deck & Dock Cleaning
Concrete Cleaning
Awning Cleaning
Graffiti Removal
Painting and Staining
*Fully Insured
Call us today at (855) 567-WASH or fill out the form to the right to see how we can clean the dirt and grime from your home or business!
7 Bush Park Lane, Penn Yan, NY 14527